Computer Network- A network is a number of computers linked together to allow the sharing of resources.
by oluwole abe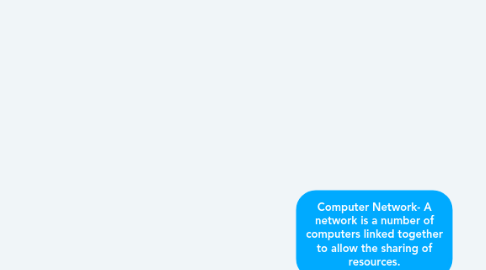 1. LANs-covers a small area such as one site or building, eg a school or a college.
2. WANs - covers a large geographical area. Most WANs are made from several LANs connected together.
3. Advantages and disadvantages of networks Advantages • Sharing devices • Site (software) licences are likely to be cheaper • Files can easily be shared between users. • Network users can communicate by email and instant messenger. • Security is good • Data is easy to backup as all the data is stored on the file server. Disadvantages • Expensive. • Management is complex • Viruses can spread easily • High risk of hacking, particularly with wide area networks. Security procedures are needed, eg a firewall.
4. The bus network In a bus network all the workstations, servers and printers are joined to one cable (the bus).
5. The ring network In a ring network each device is connected to two other devices.