Keenan Smallwood About Me :)
by Keenan Smallwood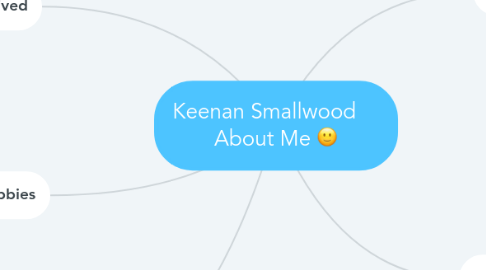 1. Work
1.1. I currently serve as the COO of Smallwood Management, Inc., my family's real estate management company.
1.2. Prior to serving as COO of Smallwood Management, Inc., I worked as the marketing specialist, where I prioritized creating community partnerships.
1.3. In the future, after obtaining my MBA and MD degrees, I hope to start a chain of wellness clinics in the Philadelphia/tri-state area, focusing on the needs of the underserved community.
2. Education
2.1. I currently hold a B.A. in Psychology with a minor in Biology from Widener University. I also have a certificate in Organizational Leadership from the Widener University Oskin Leadership Institute.
2.2. Presently, I am pursuing my M.B.A. with dual concentrations in Entrepreneurship and Healthcare Management from the Johns Hopkins University Carey Business School. I am also currently working toward obtaining a graduate certificate in Nonprofit Management from the Georgetown University School of Public Policy.
2.3. In the future, I hope to go on to obtain an MD degree from a U.S. medical school and specialize in family medicine.
3. Places I've Lived
3.1. Currently, I reside in the Historic Newcastle, Delaware.
3.2. I have lived in Philadelphia, PA.
3.3. I consider Wilmington, Delaware to be my hometown.
4. Hobbies
4.1. I enjoy playing the piano, something I have done since I was nine.
4.2. I also enjoy reading novel's with friends when I get the chance.
4.3. I am also a member of the Wilmington Rowing Association, and love getting out on the water in the summer.
5. LinkedIn Account
5.1. https://www.linkedin.com/in/keenan-smallwood-b60a03136/