PC Operating Systems
by Nicole Howell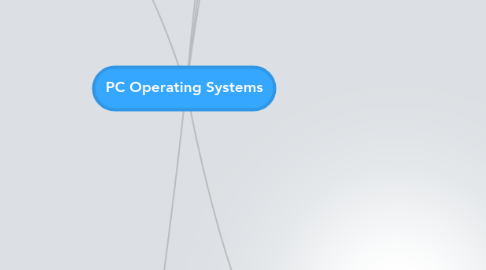 1. Ubuntu 11.04
1.1. Pros:
1.1.1. Ubuntu is free software, you are free to use and distribute
1.1.2. Ubuntu is faster on both old and new hardware whereas Windows 7 is faster than Vista on old hardware
1.2. Cons:
1.2.1. Some software is unavailable from generation to generation of Ubuntu because of the aforementioned library conflicts.
1.2.2. Ubuntu often means that you must install the system yourself. A technical audience may be familiar with installing operating systems, but the average user will want to avoid this process at all costs.
1.3. http://bit.ly/flNMKJ
2. Windows 7
2.1. Pros
2.1.1. Windows 7 comes with Dolby Digital's latest 7.1 codec which processes sounds at a lower, faster data rate while remaining fully compatible with all current Dolby Digital AV receivers
2.1.2. The BitLocker is a latest security feature that involuntarily encrypts all data on your drive, providing the much required security.2
2.2. Cons:
2.2.1. Windows 7 is to be purchased and there is no chance for customization.
2.2.2. With all of its flash graphics and luxury features, it means that a higher-end machine will be needed
3. Mac OS X
3.1. Pros:
3.1.1. Apple computers are much more secure than Windows PCs. Viruses, adware and malware designed for a Windows-based processor simply will not run on a Mac.
3.1.2. The people who make Mac software are the same people who make the Mac hardware. While Windows programmers have to take into account nearly infinite variations in hardware, Mac OS is designed to be used on a very limited amount of computers: those built by Apple. The software is designed specifically to run on the hardware. This means that the operating system is much more stable.
3.2. Cons:
3.2.1. There are upgrade options when you buy a Mac, but unlike a Windows PC, you cannot mix and match components. The easiest way to upgrade a Mac is to buy a new one.
3.2.2. Macs are very expensive. Even the cheapest laptop costs $999.99. Windows machines cost as little as $500.
4. Links
4.1. http://www.supanet.com/computing/gadget-watch/opening-up-the-pros-and-cons-of-windows-7-26088p1.html
4.2. http://technology.ezinemark.com/advantages-of-windows-7-ultimate-and-laptops-7d30998a85e7.html
4.3. http://techpp.com/2011/09/20/ubuntu-11-1-vs-windows-7-who-wins/
4.4. http://www.redgage.com/blogs/fmfame/advantages-and-disadvantages-of-mac-versus-windows.html
4.5. http://affordablecomputerdoctor.com/windows-vs-macintosh/
4.6. http://techpp.com/2011/09/20/ubuntu-11-1-vs-windows-7-who-wins/
4.7. http://uk.answers.yahoo.com/question/index?qid=20081030120712AABGrsT
5. Web Browsers
5.1. Chrome 15
5.1.1. Pros:
5.1.1.1. Chrome features a redesign of its "new" page. Now, at the bottom of this page, you can jump to either your Chrome Apps or a page with your most often visited sites.
5.1.1.2. you can also organize apps by dragging and dropping them into new sections
5.1.2. Cons
5.1.2.1. 1
5.1.2.2. 2
5.2. Firefox 8
5.2.1. Pros
5.2.1.1. This latest version also gives users more control over its add-on programs.
5.2.1.2. when you start Firefox for the first time, you're presented with a list of the add-ons you already have. Firefox automatically disables any that in the past you didn't explicitly give permission to run.
5.2.2. Cons
5.2.2.1. Firefox, even now, has more extensions and add-ons than any other browser. Unfortunately, many of them weren't that good.
5.2.2.2. Now, you must specifically opt-in before an add-on can be installed to Firefox.
5.3. Internet Explorer 9
5.3.1. Pros
5.3.1.1. IE 9 gives you is reasonably good performance, far better security than any of its predecessors, and a cleaner interface.
5.3.1.2. Microsoft is offering gifts if you switch to IE 9.
5.3.2. Cons
5.3.2.1. Microsoft won't let XP users have it.
5.3.2.2. on Windows 7, IE 9 doesn't compare that well with the other Web browsers.
5.4. Opera 11.5
5.4.1. Pros
5.4.1.1. It includes its own mail client, and file, message, and music-sharing service, and a built-in BitTorrent client. On top of that it includes Speed Dial, a page that lets you access live Web pages and widgets.
5.4.1.2. like most of the other Web browsers, includes automatic bookmarks, passwords, and settings synchronization via its Opera Link cloud.
5.4.2. Cons
5.4.2.1. like many similar schemes I've seen over the years, in practice it doesn't work that well.
5.4.2.2. Opera's app. store sadly lacks engaging programs.
5.5. Safari 5.1
5.5.1. Pros
5.5.1.1. The one feature it has, that the others don't have, which I think is noteworthy is "Safari Reader." In this mode, Safari removes all the images, ads, and other junk and just leaves you with the text.
5.5.1.2. in the mobile world, Safari is the best Web browser around.
5.5.2. Cons
5.5.2.1. 1
5.5.2.1.1. Pros
5.5.2.2. 2
5.6. Link
5.6.1. http://www.zdnet.com/blog/networking/which-of-the-big-five-web-browsers-is-the-best-review/1612?pg=3&tag=content;siu-container
6. My Purchase Choice
6.1. Hardware
6.1.1. Add an Internal HDD( Solid State Drive)
6.1.2. Upgrade RAM to 16 GB
6.1.3. Install USB 3.0 Card
6.1.4. 6 hour batter life
6.1.5. Display-15.6" Full HD HP Anti-glare LED (1920 x 1080)
6.2. OS Choices
6.2.1. Windows 7 Professional
6.2.1.1. Windows 7 Professional has everything you need for work and home, including all the Home Premium features you love and the business features your work demands. Connect to company networks easily and more securely and share files across the various PCs in your home. In addition, you can run many Windows XP productivity programs in Windows XP Mode and recover your data easily with automatic back-ups to your home or business network. This product includes both 32- and 64-bit versions for a single computer. Learn more.90 days of Microsoft Support Services included: click here for detailsSimplify everyday tasks by finding something instantly, comparing documents side-by-side, or opening your favorite file in just two clicksWatch Internet TV; pause, rewind, and record TV, movies, and other video content; or use Touch to interact with your PC in new waysRun many existing productivity and business programs designed for Windows XP—if not pre-installed, it can be downloaded free from Microsoft.Take advantage of the powerful diagnostics and troubleshooters built into Action Center to resolve many computer problems on your ownInteract with any compatible device connected to your computer—see device pictures and status and run common tasks from a single windowBack up your files to an external hard drive, secondary hard drive, writable CD or DVD, or to a network locationUse Windows Search from the Start menu to instantly locate and open virtually any file on your PC—from documents to emails to songs—just by typing a word or twoUse HomeGroup to connect your PCs running Windows 7 to a single printer
6.2.1.1.1. http://www.microsoft.com/windows/buy/windows-7-professional.aspx
6.3. Apple Ipod Touch (white
6.3.1. 64gb
6.3.2. current starting price $199
6.3.3. Height: 4.4 inches (111.0 mm) Width: 2.32 inches (58.9 mm) Depth: 0.28 inch (7.2 mm) Weight: 3.56 ounces (101 grams)
6.3.4. Camera, Video, Photos
6.3.4.1. Video recording, HD (720p) up to 30 frames per second with audio; still photos (960 by 720) with back camera VGA-quality photos and video up to 30 frames per second with front camera Tap to control exposure for video or stills Photo and video geotagging over Wi-Fi
6.3.5. Wireless
6.3.5.1. 802.11b/g/n Wi-Fi (802.11n 2.4GHz only) Bluetooth 2.1 + EDR Maps-location based service4 Nike+ support built in5
6.3.6. Power and Battery
6.3.6.1. Built-in rechargeable lithium-ion battery Music playback time: Up to 40 hours when fully charged Video playback time: Up to 7 hours when fully charged Charging times: Fast charge in about 2 hours (80% capacity), full charge in about 4 hours
6.3.7. TV and Video
6.3.7.1. H.264 video up to 720p, 30 frames per second, Main Profile level 3.1 with AAC-LC audio up to 160 Kbps, 48kHz, stereo audio in .m4v, .mp4, and .mov file formats MPEG-4 video up to 2.5 Mbps, 640 by 480 pixels, 30 frames per second, Simple Profile with AAC-LC audio up to 160 Kbps per channel, 48kHz, stereo audio in .m4v, .mp4, and .mov file formats Motion JPEG (M-JPEG) up to 35 Mbps, 1280 by 720 pixels, 30 frames per second, audio in ulaw, PCM stereo audio in .avi file format Support for 1024 by 768 pixels with Apple VGA Adapter; 576p and 480p with Apple Component AV Cable; 576i and 480i with Apple Composite AV Cable (cables sold separately)
6.3.8. http://www.apple.com/ipodtouch/specs.html
6.4. Acer 15.6" LCD Quad-Core, 6GB RAM, 640GB HDD Laptop Computer with Webcam - Black
6.4.1. Model #: AS5560-SB433 Operating System: Genuine Windows 7 Home Premium 64-bit Processor: AMD Quad Core A6-3400M - 1.4GHz Memory: 6144MB Dual-Channel DDR3 Memory Upgradeable to 8GB Hard Drive: 640GB (5400RPM) Optical Drive: DVD-Super Multi double-layer drive (plays and records all standard DVD and CD formats) Media Card Reader: SecureDigital (SD) MultiMediaCard (MMC) Memory Stick (MS) Memory Stick PRO (MS-PRO) xD Picture Card LCD Monitor: 15.6" HD Widescreen LED-LCD display 1366 x 768 resolution 16:9 aspect ratio Webcam: Yes, integrated Additional Specs Graphics: ATI Radeon HD 6520 Video Memory: Up to 512MB System Bus/Cache Memory: 4MB L2 Sound System: Built-in speaker (1) Headphone/speaker jack; (1) Microphone-in jack Wireless Network Adapter: 802.11 b/g/n Wi-Fi Certified Network Adapter: 10/100/1000 Gigabit Ethernet LAN (RJ-45 port) Ports: (3) USB 2.0 (1) HDMI (1) VGA Connector (1) Kensington Lock Slot (1) AC Adapter Connector Battery: 6-cell Li-ion (4400 mAh) Approx. 4 hours of battery life The Basics Color: Mesh Black Measurements: Approx. 15"W x 9.96"D x 1.33"H Weight: Approx. 5.74 lbs. Listing: UL Country of Origin: China Software Pre-Installed Software Microsoft Office Starter 2010 (PC is preloaded with reduced-functionality versions of Word and Excel that include advertising. It does not include PowerPoint or Outlook. You must purchase an Office 2010 Product Key to activate the full-featured Office software). Acer Recovery Management Acer MyBackup Solution Adobe Flash Player Adobe Reader McAfee Internet Security Suite (60-day trial) Acer Games powered by WildTangent (pre-installed with 10 demo games and 60 minutes of game play) PC Essentials 20 Standard Software Anime Studio Debut 6 AquaZone Desktop Garden Britannica Family Encyclopedia 2011 Corel Office Digital Scrapbook Artist 2 DrawPlus X4 NovaBACKUP 12 Professional PagePlus X5 PhotoPlus X4 PrintMaster 2011 Platinum Quicken Legal Business Pro 2011 Quicken Willmaker Plus 2011 ResumeMaker Professional Deluxe 16 Easy Video Editor 3.0 Family Tree Heritage Hoyle Puzzle & Board Games 2011 Mahjongg - Ancient Egypt Search and Recover 5 Stuffit Deluxe Typing Instructor Platinum 21 WebPlus X4 Website Maker
6.4.1.1. Retail Value: $1,144.57 currently $749.90 at HSN