𝗠𝗢𝗧𝗜𝗢𝗡: 𝑩𝒐𝒅𝒚 𝒄𝒉𝒂𝒏𝒈𝒆𝒔 𝒊𝒕𝒔 𝒑𝒐𝒔𝒊𝒕𝒊𝒐𝒏 𝒘𝒊𝒕𝒉 𝒓𝒆𝒔𝒑𝒆𝒄𝒕 𝒕𝒐 𝒕𝒊𝒎𝒆.
by MD IRFAN KHAN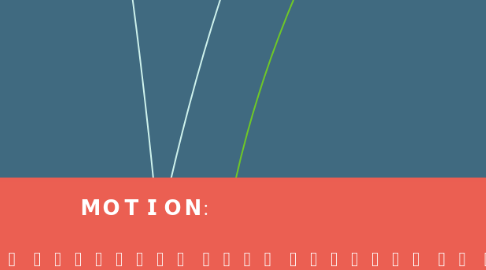 1. Note: If the rate of oscillation increases then the motion became a vibratory motion. E.g Movement of string in stringed instruments like Guitar, sitar, etc are the examples of vibratory motion.
2. Circular Oscillation: E.g Oscillation of a circular ring suspended on a nail, Oscillation of balance wheel of a clock, etc
3. Linear oscillation E.g Oscillation of floating cylinder, Oscillation of body dropped in a tunnel along, etc.
4. Curvilinear Motion: Body moving along a curve path. E.g motion of large sea waves, movement of head while sneezing, throwing a ball in a cricket game, etc.
5. Periodic Motion: Body repeat its motion after every regular interval of time. E.g motion of the hands of a clock, earth revolving around the sun, etc
6. Oscillatory motion: Body moving back and forth from a particular point. E.g Oscillation of simple pendulum, the motion of the swing,etc.
7. Circular Motion: Body moving along a circular path. E.g motion of a spinning top, motion of the earth on it's own axis,etc
8. Rectilinear Motion: Body moving along a straight line E.g: light from the sun, stars, etc
9. Types of Motion
10. Translatory motion: All points of a moving body move uniformly in the same line or direction. E.g walking of man, animals, etc..
11. Uniform Motion/Non-Uniform Motion