Manage All
by Naveed Bashir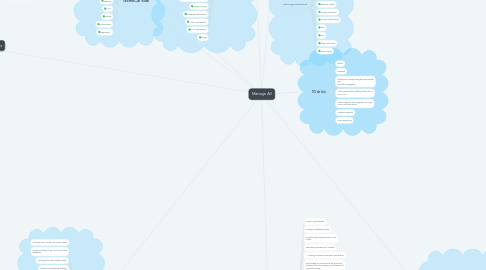 1. TechniCal Side
1.1. Google Search Console
1.2. Google Analytics
1.3. Google Tag Manager
1.4. ROBOTS
1.5. sitemap
1.6. AMP
1.7. Speed
1.8. Performance
1.9. Reporting...
2. On Page Checklist
2.1. On Page Checklist
2.2. Keyword Research and Selection
2.3. Landing Page URL
2.4. Meta Description
2.5. SEO Friendly Web Content
2.6. Image Alt Tags
2.7. Heading Optimization
2.8. Video Optimization
2.9. CTA Optimization
2.10. Blogs
3. Off Page CheckList
3.1. Directory Submission
3.2. Guest posting
3.3. web 2.0
3.4. Q/A
3.5. Forums Posting
3.6. Social Bookmarks
3.7. Business Profile
3.8. Image Submission
3.9. Cumminuty building
3.10. PDF
3.11. PPT
3.12. Blog Comments
3.13. Local Listing
4. G.P Rules FOR SE | VE | SB
4.1. use your link in first section of the article on relevant keywords which will point service page or a blog post of SE,VE,SB
4.1.1. Rules for bio from now:
4.1.1.1. Above 50 DA: only mehroz khans and salman Khan's bio will be used.
4.1.1.2. Below 50 DA, relevant writers bio will be used. [If Available]
4.1.1.3. Below 15: only branded and persona bio will be used. Dean John like.
4.2. Post 1 Guest Post Every Week For SE | VE | SB. ASK Zain to Provide Weekly
4.3. Main Records Guest Posting Sheet
5. TO do List
5.1. Quora
5.2. Pinterest
5.3. Check your markup using the Rich Results test Use Data Highlighter
5.4. Video Submitted on different sites for VE COVID19
5.5. Video Snippets, Rich snippets, On-PAge Score, Technical Errors
5.6. Analytics Reportin
5.7. Client Reporting
6. SEO Tips
6.1. Optimize your content for search intent.
6.2. Target a variety of high and low volume keywords.
6.3. Leverage the pillar-cluster model.
6.4. Create a link-building strategy.
6.5. Implement a historical optimization strategy.
6.6. Compress your images.
6.7. Aim for the featured snippets on SERPs.
6.8. Develop page authority.
6.9. Add alt text to every image.
6.10. Maximize your CTAs.
6.11. Have killer on-page SEO.
6.12. Conduct a technical SEO audit.
6.13. Measure your success.
7. Quora Guidelines
7.1. Create a great profile
7.2. Finding & Following Topics
7.3. Describe Topic Experience on Your Profile
7.4. Submitting Questions & Answers
7.5. Sharing Content on Boards | new feature
7.6. Find people to connect with on Quora by looking at the top answers and followers of a particular topic.
7.7. Create and contribute to boards on topics in your industry
7.8. Encourage others to follow you on Quora using the Quora Follow Button on the Quora Resources page
7.9. Track topics with notifications
7.10. Build a Quora page for your business
7.11. 9. Discover new headline ideas
7.12. The Incredibly Simple Guide to Using Quora for Marketing
8. Trending Tasks
8.1. Asign task daily
8.2. Ub onpage
8.3. SB on page
8.4. Persona Profiles
8.4.1. CTA
8.5. BlogLovin
8.6. Backlink influencers blog
8.7. How Explainer Videos Can Help Educational Institutes - Blog - Explainer Video & Whiteboard Animation | By Video Explainers update this page
9. To-do this week
9.1. -SB Blog Onpage complete - all posts included
9.2. -VE Blog CTA Changes - Calculator CTA will be added
9.3. -Persona Profile Update as per mehroz sir sample
9.4. -Hubpages article submit
9.5. -New Blog Posts - Keep Standards
9.6. -Provide Next Keywords for next week's Guest Post. and next month's editorial calendar as per discussed Standards.
9.7. -Provide Guest Posting Standards to team i.e. URLs targeting, Keywords Adding,
9.8. -Align all teamwork into single sheet - for submission URLs for link building
9.9. -Align Team Task as per discussion for traffic, leads, and backlinks.