GLAZING MATERIAL TYPE III (GLASS)
by Raouf Razak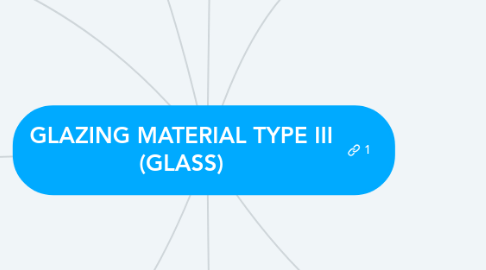 1. for safety use, GH has been fitted with safety glass. e.g. tempered or laminated.
2. Glazing material
2.1. Glass (90%)
2.2. Polyethylene (87%)
2.3. Polycarbonate (87%)
3. ADVANTAGES
3.1. long life span
3.2. easily maintance
4. DISADVANTAGES
4.1. superior light transmitting properties
4.2. less excessive relative humidity problems.
5. Light
5.1. Plant need 70-75% to grow
5.2. To avoid from heat stress, can use the glazing material to diffuse from direct light
5.3. Can show plant are 30% faster in growing while in this condition
6. Type of glass
6.1. > Float > Tempered >Laminated > frosted or "hammered" glass
6.1.1. Float glass
6.1.1.1. sheet of glass made by floating molten glass on a bed of molten metal
6.1.1.2. Characteristic > Transperancy > Heat resistant > Pressure and breakage resistanece > Chemical resistant
6.1.1.2.1. >Popular type glass is called float glass. > usually use for Greenhouse.
6.1.2. Tempered glass
6.1.2.1. safety glass that has been treated to place its surface into state of compression and interior sate tension
6.1.2.2. Characteristic > High thermal withstand 250'C > Five times stronger than annealed glass
6.1.2.2.1. Tempered glass more shatter resistant than float glass.
6.1.2.3. consider as safety glass
6.1.3. Laminated glass
6.1.3.1. a consists of two or more glass layers bonded by an elasto-polymeric layer, the most commonly used being PVB (Polyvinyl Butyral).
6.1.3.2. Characteristic > Durability > Heat resistant > Moisture resistant > Strong anti-shocking and anti-break-in abilities.
6.1.4. Frosted glass or "hammered" glass
6.1.4.1. Ordinary flat glass by mechanical blasting, manual grinding or chemical treatment, and the surface is treated as rough and uneven translucent glass.
6.1.4.2. Characteristic > Transparent > Non- penetrating > Rough surface of frosted glass > Diffuse reflection
7. Longevity
7.1. The longevity of the various options is purposefully varied
7.2. Install 1-2 layer of glazing for better longevity if grow in little seasonal variation
8. Insulation
8.1. To saving on energy costs
8.2. All of the materials have various sub-options to consider that will maximize energy efficiency
8.3. The goal is to retain heat in the cooler months and to help regulate overheating during the warmer periods of the season