THCT202 Assessment 1 Mindmap
by Sabrina Tang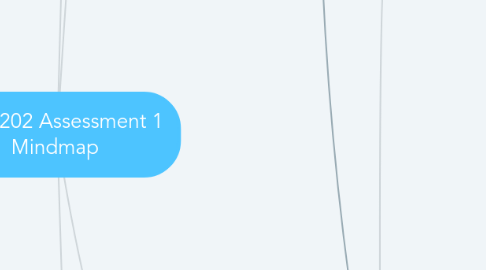 1. Week Four (4)
1.1. Sacrament Prayer and Liturgy
1.1.1. Sacraments
1.1.1.1. 7 Sacraments
1.1.1.1.1. Sacraments of initiation
1.1.1.1.2. Sacraments of service / communion
1.1.1.1.3. Sacraments of healing
1.1.1.2. What they involve
1.1.1.2.1. Prayer
1.1.1.2.2. Liturgy
1.1.1.2.3. Involvement of church and the holy spirit
1.1.1.2.4. Love, trust and faith of the church community
1.1.2. Prayer
1.1.2.1. Communication between God and humans
1.1.2.1.1. Communication not only through words but also actions
1.1.2.2. Involves the hear, the mind and the hands
1.1.2.3. Jesus communicates to God the father through prayer
1.1.3. Liturgy
1.1.3.1. Public form of prayer
1.1.3.2. Liturgies are how Sacraments are celebrated
1.1.3.3. Gathering of 'God's people'
1.1.3.3.1. "For where two or three gather in my name, there I am with them." (Matt 18:20)
1.1.3.3.2. Through Christ in the spirit
1.1.3.3.3. God is present and active when the church community gathers as one
1.1.3.4. Involves
1.1.3.4.1. Spoken out Prayers
1.1.3.4.2. Scripture passages
1.1.3.4.3. Actions
1.1.3.4.4. Symbols
1.1.3.5. Paschal Mystery
1.1.3.5.1. Celebrated in every liturgy
1.1.3.5.2. Becomes present in liturgies for the ones participating in the Sacrament
1.1.3.5.3. Liturgies actualise and make present the Paschal mystery
1.1.3.6. Trinitarian character
1.1.3.6.1. Father : "The source and goal of liturgy" (CCC, 1077)
1.1.3.6.2. Son : Main celebrant usually a Bishop or Priest
1.1.3.6.3. Holy Spirit : Spirit of Christ is present throughout the church
1.1.3.7. Holy Spirit in liturgy
1.1.3.7.1. Epiclesis (Invocation upon)
1.1.3.7.2. Paschal mystery is made present through a prayer in anamesis
1.1.3.7.3. Celebrating throughout all the churches in the world and those before use such as angels
1.1.3.8. Examples
1.1.3.8.1. Sunday
1.1.3.8.2. Liturgical seasons
1.1.3.8.3. Solemnities, feasts, memories and periods of penance
1.1.3.8.4. Sanctoral cycle
2. Week Three (3)
2.1. Sacramental principle
2.1.1. God is above the creation outside, he is transcendent
2.1.2. God is often with use through an experience or presence rather than a direct connection
2.2. Paschal mystery
2.2.1. God
2.2.1.1. The soul of the world joining in its creation
2.2.1.2. Limitless time and space with eternal love
2.2.2. Mystery
2.2.2.1. Every sacrament has mystery in it's soul
2.2.2.2. Redemption
2.2.2.3. Jesus
2.2.2.3.1. Understanding Jesus
2.2.2.3.2. Jesus' love through death and resurrection
2.2.2.3.3. Jesus' sacrifice (resurrection)
2.2.2.4. Incarnation
2.2.2.4.1. God's form to express Gods-self life with us in order for us to share with Gods-self
2.2.2.4.2. Fullness of life and divine human life of love
2.2.2.5. Cross
2.2.2.5.1. Form of humans accepting God's love and confronting evil and death through this love
2.2.2.6. Resurrection
2.2.2.6.1. Love and life wins over evil and death
2.2.2.6.2. Central in God's love weighing more than death
2.2.2.6.3. No resurrection =
2.2.2.6.4. Death is not the end displaying the fullness of Christians hope
2.2.2.6.5. God displays love, forgiveness, passion, joy and peach through the sacraments
2.3. Christ as sacrament of God
2.3.1. Seeking and discovering the realities that may of been hidden
2.3.2. God is never fully known, but through the christ Jesus we are able to see God's face
2.3.3. Jesus mirrors God by knowing Jesus we have a sense of God
2.3.4. Jesus is the sacraments of God
2.3.5. Concern for all people
2.3.5.1. Marginalising
2.3.5.1.1. Rich and poor
2.3.5.1.2. Women and men
2.3.5.1.3. Love and free
2.3.5.1.4. Jew and centile
2.4. Church as sacrament of Christ
2.4.1. Church =
2.4.1.1. Followers of Jesus
2.4.1.2. Body of Christ
2.4.2. Jesus is most expressed in church through the body of Christ
2.4.3. Visible presence of Christ
2.4.4. A continuous work of Christ
2.4.5. Body of Christ on Earth
2.4.6. Carries Jesus mission of the kingdom of God
3. Week Two (2)
3.1. Sacramental theology in the Second Vatican Council
3.1.1. Sacramental theology
3.1.1.1. Study of (Logos) God (Theos)
3.1.1.2. Faith seeking understanding (Anselm, 11th century)
3.1.1.3. "Theology may be define as the study which, through participation in and reflection upon a religious faith, seeks to express the context of the faith in the clearest and most coherent language available." (John Macquarie)
3.1.2. The Second Vatican Council
3.1.2.1. 1962 - 1965
3.1.2.2. Dual purpose
3.1.2.2.1. Spiritual renewal
3.1.2.2.2. Efforts for a unity between Christian churches
3.1.2.3. Participants
3.1.2.3.1. Roman catholic bishops from around the world
3.1.2.3.2. Abbots and superiors of religious orders
3.1.2.3.3. Bishops of the eastern rite
3.1.2.3.4. Periti ("Experts" Theologians appointed as advisors to the bishops)
3.1.2.3.5. Catholic and non-catholic observers
3.1.2.4. Documents
3.1.2.4.1. The Four (4) Constitutions
4. Week One (1)
4.1. Sacrament as symbol and ritual
4.1.1. Symbols
4.1.1.1. Greek term, symbol "To put with" or "Bring together"
4.1.1.2. Symbols are all around us and makes present misunderstood realities conscious to the mind
4.1.1.3. The meanings of symbols can change from one person to another
4.1.1.4. Symbols can have more than one meaning and can have either a shared or individual meaning
4.1.1.5. Can communicate experiences to us
4.1.1.6. Examples of symbols can be the yin and yang, apple logo or the Australian flag
4.1.1.7. Christian Symbols
4.1.1.7.1. God is seen through symbols
4.1.1.7.2. God-self seen as a mediator rather than seen directly
4.1.2. Rituals
4.1.2.1. Seen as a symbol that is acted out
4.1.2.2. Can be the more important symbol to a community
4.1.2.3. Reflects the importance in a group through celebration
4.1.2.4. Are evident in all groups
4.1.2.5. Involve : repetition, set phase, symbols, physical objects, formal actions, all actions and words that have specific meaning
4.1.2.6. Importance to humans
4.1.2.6.1. Fundamental to human life and experience
4.1.2.6.2. Celebrates life's important events
4.1.3. Sacrament
4.1.3.1. Christian symbol and ritual
4.1.3.2. Connection and communication with God and his people
4.1.3.3. Defined as "A visible sign of invisible grace"
4.1.3.3.1. Grace