Prime Minister - He chooses who he wants in his Cabinet, his right hand man and experts.
by Kristina Higgins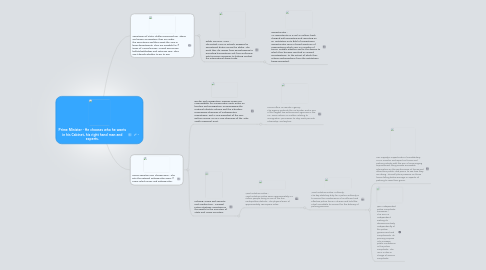 1. Secretaries of State, Phillip Hammond MP -These are known as ministers, they are under the Secretaries and they assist the SOS in large departments. They are possible for 3 types of Armed Forces. Armed Forces pay, bullets,battleships and veterans care. They can't decide whether to go to war.
1.1. Public Services, Army - The British Army is actively engaged in operational duties across the globe. The work they do ranges from peacekeeping to providing humanitarian aid, from enforcing anti-terrorism measures to helping combat the international drugs trade.
1.1.1. Inspectorates - An Inspectorate is a civil or military body charged with inspecting and reporting on an institution in its field of competence. Inspectorates cover a broad spectrum of organisations which vary in a number of terms, notably whether and to the degree to which they become involved in criminal investigations, to the extent of which they achieve independence from the institutions being inspected.
2. Home Secretary MP, Theresa May - She sets the national policing plan every 3 years, which is pay and policing plan.
2.1. Border and Immigration, Damian Green MP responsibility for Conservative Party policy on borders and immigration, encompassing the National Identity Scheme and the e-borders programme.Chairman of Parliamentary Mainstream, and a Vice-President of the Tory Reform Group. He is a Vice-Chairman of the John Smith Memorial Trust.
2.1.1. Home office UK Border Agency- The agency protects the UK border, and is one of the largest law enforcement agencies in the UK. Gives advice on matters relating to immigration, permission to stay, work permits, citizenship, and asylum.
2.2. Policing, Crime and Security, Nick Herbert MP - Criminal justice strategy, reporting on this jointly to the Secretary of State and Home Secretary.
2.2.1. West Yorkshire Police - West Yorkshire Police serve approximately 2.2 million people living in one of the five metropolitan districts. The physical area, of approximately 780 square miles.
2.2.1.1. West Yorkshire Police Authority- The key statutory duty for a police authority is to secure the maintenance of an efficient and effective police force in its area and hold the Chief Constable to account for the delivery of policing services.
2.2.1.1.1. Her majesty's inspectorate of constabulary- HMIC monitor and report on forces and policing activity with the aim of encouraging improvement.They provide accessible information on the performance of forces and allow their public, and peers, to see how they are doing. This will place pressure on those forces falling below average in aspects of policing to raise their game.
2.2.1.1.2. ipcc, independant police complaints comission - The IPCC is independent, making its decisions entirely independently of the police, government and complainants. its primary purpose is to increase public confidence in the police complaints. The IPCC is also in charge of serious complaints.