Follow-Up
by Eric Hans Schaefer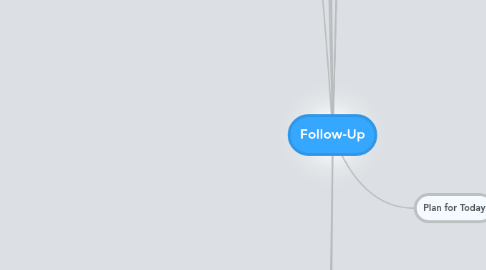 1. MITs
1.1. I have approached Aliyah to make the first steps
1.2. I am happily staying in Tel Aviv at a CouchSurfers for as long as I like.
1.2.1. I have talked with another 20 people on Couch Surfing and did it for Moyo Sarah and I.
1.2.2. I have called my Cousins and asked if I could put my stuff there
1.2.3. I have gone to Florentine Hostel and picked up my stuf
1.3. I have gone through the Priority Map on Mindjet Connect and based my week off of that with the timeline and created the map of doing the successful band from the paper that I have.
1.4. I have recorded the last lyrics for Father Nature with the EverNote saving it progressively and I called Vincent to get the iPad. I found the Phone at the Florentine Hostel and got the Passport and everything else.
1.5. We have performed on the beach after meeting with the Top Sea Surf Academy
1.6. We have plugged in the Mobile Cube and charged it.
1.7. I have gotten a new bag to carry the clothes in - and/or we put everything in the light blue backpack.
1.8. We have looked at apartments today and Sarah and I have talked to our parents
1.9. We have stopped by the medics today and Moyo got his arm looked at.
1.10. Today I looked in the mirror and did the Destiny Affirmations and wrote up what I felt looking at the papers that I wrote over the last couple days in the Notebooks using the Timeline and Toodledo next time I was at a comptuer
1.11. Today
1.11.1. It is now 1PM and we have gathered our belongings and more from Florentine Hostel
1.11.2. It is now 11AM and I have sent out 15 Surf Requests
1.11.2.1. and I have put our stuff on the USB Stick and changed my clothes including wearing Moyo's shoes or my sandals.
1.11.3. It is now 12 Noon and we have stopped by the Hospital.
1.11.4. It is now 11AM and I have sent out 15 Surf Requests
1.11.5. It is now 2PM and I have printed out my brochures and flyers and we have approached 10 businesses.
1.11.6. It is now 3PM and I have dropped off the Macbook Pro to be looked at at Dizengorf.
1.11.7. It is now 5 PM and all of our stuff is moved to the next couch surf
1.11.8. It is now 6PM and we have
1.11.9. It is now 4PM and I have stopped by the Aliyah Office
2. Statements
2.1. I am pushing myself outside of my comfort zone asking others to help me reach you dreams.
2.1.1. Can you help me achieve my Target Daily Income by...
2.1.2. Can you please ... for me?
2.1.3. You can ... can't you?
2.2. I take what is mine with the force of faith
2.3. Jesus paid the price for me to walk in the blessing of Abraham
2.4. My years will be delightful, pleasant and sweet
2.5. I shall spend my days in prosperity and my years in pleasures
2.6. God is our support day by day.
2.7. My journey was made prosperous by God.
2.8. I spend my days in prosperity and contentment."
2.9. I believe God and stand on His Word. Therefore I do not fall short, come behind, be destitute or be deficient in anything
2.9.1. I can connect with the Local Body of Believers in Bethlehem and put together the Shekels to order the T Shirts and come back
2.9.2. I can get my phone working again and call them switching the battery and I can get a new SD Card. I can sell my Macbook Pro after Apple Care sends a new fix for me.
2.9.3. I can work here and get fronted weed to deal on the beat and I can order a Shaloha Swimpants or get it here from someone.
2.9.4. I can have Martin send the clothes here to this address.
2.9.5. I need a consistent address because I have a bunch of people sending me stuff here.
2.10. I understand the laws that govern supernatural abundance and provision and in these economic times I am overflowing with abundance and provision
2.10.1. "Believing God was the only way I could have my home."
2.10.2. confess 2 Corinthians 9:8 (AMP). It gave me the comfort and strength I needed to stand in faith."
2.10.2.1. 8-11 God can pour on the blessings in astonishing ways so that you're ready for anything and everything, more than just ready to do what needs to be done. As one psalmist puts it, He throws caution to the winds, giving to the needy in reckless abandon. His right-living, right-giving ways never run out, never wear out. This most generous God who gives seed to the farmer that becomes bread for your meals is more than extravagant with you. He gives you something you can then give away, which grows into full-formed lives, robust in God, wealthy in every way, so that you can be generous in every way, producing with us great praise to God.
2.10.2.2. "I hung my faith on that scripture." a. "The Word says that He is able to get it to you." b. "Don't look to your job." c. "Keep your eye single on the Word." d. "He is able to get things done."
2.10.3. 1 "When I believe God for something, I don't waver." 2. "I have made a quality decision that the Word is true." 3. "I have built into myself a reliance on God's Word." 4. "I believe His Word more that I believe what I can see or feel."
2.10.3.1. 'If you are determined stand forever, it won't take very long
2.11. from a biblical perspective, generosity should be part of the Christian's fundamental response to the downturn."
2.11.1. The tithe goes to where we are fed so that we can continue to be fed
2.11.1.1. paid 2 shekels here for the coffee she saw that.
2.11.2. testimony
2.11.2.1. "One of the real keys that kept us going was the fact that we were tithing. We never missed a payment. I just kept on working and we just kept on tithing. We never lacked anything."
2.11.3. I can build a website and optimize it for Tours and Activities in Israel and I can make a full shopping cart that works for all of my stuff with secure payment processing.
2.11.3.1. I can draw it tonight along with all of the websites and build them in Photoshop and ask friends to get it working and dispute a few gigs on Fiverr to do it.
2.12. "Keep out of debt and owe no man anything, except to love one another."
2.12.1. live debt free
2.12.2. believe God for was a home
2.13. "Divine prosperity works exactly the same way as divine healing." b. "We would allow symptoms of lack to come on us and stay there. We were willing to tolerate them." c. "I realized that Jesus bore the curse of poverty at the same time He bore the curse of sickness."
2.14. I've made up my mind and made a quality decision. I am not willing to live in lack... I am willing to live in divine prosperity and abundance, Satan cannot stop the flow of God's financial blessings."
2.14.1. I have decided to sign up for Aliyah and talk with the Rabbi's I know to give me the papers I need as well as dad. I have decided to fail the Military test and receive the Government benefits, I had decided to show the financial sheet from Google to the government here.
3. Vision
4. Conference
4.1. G Status
5. Final Draft Night
5.1. Christian Artist
5.1.1. Give him the press kit to talk about sunday
5.1.1.1. connect it with her
6. Vision
6.1. Eternal Ruler Records & Tour
7. Plan for Today
7.1. MITs
7.1.1. 1. Secure 100 Orders of Shaloha T Shirts @ 5+ Surf Shops around Tel Aviv.
7.1.1.1. http://topsea.co.il/english/
7.1.1.1.1. 050 432 9001
7.1.1.2. www.surf-point.co.il Phone tel, info: 03 517 0099
7.1.1.3. [email protected] www.israelsurfclub.co.il Tel-972(0)35103439 Fax -972(0)35165034
7.1.2. 2. Send out the Massive E-mail Blast offering my companies services to the top Wedding Companies and Hostels in Israel giving them a phone to call and an easy way to book appointments with me via a Google Calendar.
7.1.3. 3. Gather all of the Yeshua Music Video Scenes from Phone and elsewhere into the Folder for it and pay someone to start editting it.
7.1.4. 4. Print out the Mind-Map for the Buffer/Focus/Free Days and adjust accordingly and plan out the next three days thoroughly.
7.1.5. 5. I want to get some awesome pictures today and acquire the pictures from the other night from the photographer.
7.1.6. 6. I want to put together three people who are going to be helping with the upcoming concert and I want to create all of the designs for Shaloha and the Concert and upload the pictures to the Facebook groups
7.1.7. 7. I want to talk with Nate on the phone and talk with him about opening up a rental company in Tel Aviv and I want to do all of the research about it and I want to create the video today that I'll use to connect with the top Israeli Artists to invite them to do the concert.
7.1.8. 8. I want to talk with several investors, create a KickStarter for Shaloha, and hire someone to get my Magnet For Sale Sign out of stores on that list that was made for me.
7.1.9. 9. I want to go through my "Momentum" List on EverNote and write the full affirmation of what the goal may be as well as on the Priority Map and then find out how many hours it's going to take to do it and then schedule it in the week.
7.1.10. 10. I want to talk with Apple Care and get my Macbook Pro fixed.
7.1.11. 11. I want to put my SGII & MBP on the Janglo.net and secure a couchsurf or rent for the next three weeks.
7.2. Residual
7.2.1. 1. Dispute Gigs that didn't come through and do YouTube Promotion on my remaining videos.
7.2.1.1. http://fiverr.com/mushi88/provide-you-5000-organic-youtube-views-on-your-video-from-facebook-and-twitterin-24-hours
7.2.2. 2. Cancel Fee on ReverbNation & Launch Mixtape Version of Father Nature through Nimbit.
7.2.2.1. !
7.2.3. 3. Gather all e-mails from all stray notes and create an awesome Newsletter sharing all of my recent adventures and successes with 10k+ people and feature 3 Products (8 Week Course, Father Nature, Shaloha T Shirt) & 3 Services (Graphics, Mobile Websites, iPhone/Android Apps), 3 Videos (Mike's Place) and 30 Pictures.
7.2.3.1. [email protected]
7.2.3.2. [email protected]
7.2.3.3. [email protected]
7.2.3.4. [email protected]
7.2.3.5. [email protected]
7.2.3.6. 050 709 2013
7.2.3.6.1. Louis Fisher
7.2.3.6.2. 757 773 5572
7.2.3.6.3. [email protected]
7.2.4. 4. Create a system of people sending out the Star Wise Productions service list to all sorts of companies that may have leads asking them to send it to us, and creating the Google Adwords Campaign with the $100 Card
7.2.5. 5. Reviving the Helicopter Google Adwords Campaign checking and fix up the HawaiiHelcopters website and include Helicopters from all over, calling 10 Bed & Breakfasts and asking if they will put our Brochure in their place, making a Brochure for that and getting the Brochures printed out for the Jetlev as well.
7.2.6. 6. Talking with Aaron MacDonald on the phone and each assigned three tasks each day towards LoursHawaii.com for the next week creating a collaborative Mind-Map and collaborate Workspace for To-Do Lists
7.2.7. 7. Calling Pastor Whittaker and starting the Luxury Tour Company and calling the Lady who owned the luxury tour website that I contacted while I was in the Jacuzzi in Atlanta.
7.2.8. 8. Follow-up with and send a video to each of the prospective people who want to collaborate with me and those who I want to collaborate with when I get to the iMac and follow up with all Israel artists sent to me as a lead and putting #s here on this part
7.2.8.1. https://www.facebook.com/doutlawz
7.3. Direct Income Streams
7.3.1. 1. Offer tech services to 10 Local Massage Places, 10 Salons, and 10 Surf Shops.
7.3.2. 2. Call Hakuna Matata guy and place order of first batch of Shaloha T Shirts.
7.3.3. 3. Acquire phone credits for my phone so people can call me, save all of the numbers I have in there and get my Android phone working putting in the Cellcom SIM
7.3.4. 4. fixing the battery and getting a new screw
7.3.5. 5. Fixing the wheel for my mobile cube
7.3.6. 6. Finding someone who can duplicate my CDs in Tel Aviv.
7.3.7. 7. Pulling a "Ben"
7.4. The Plan
7.4.1. Step 1:
7.4.1.1. Finish the 9 Days of Prosperity
7.4.1.2. Finish the Close and Present it to them two and send it in an e-mail. Add 3 pictures that embody what I can do.
7.4.1.3. I can give the German girls # to Elias
7.4.1.4. I can send out the blast to all of the leads that I got plus 10 referrals from each one that I could find on Google
7.4.1.5. I can send out a huge Newsletter blast and ask people to help fund the Shaloha Store. I can also put together the Kingdom Liner for the top 3 Altruistic Projects I want to do and finish the Kickstarters there and put it on body members and add that to the Newsletter as well.
7.4.2. Step 2:
7.4.2.1. I am happily receiving my hours from the Surf Shop guy, utilizing the Closing Sale Techniques that I wrote down on the Paper. Showing it to him on the Paper. Giving him the options that I gave to the Hostel
7.4.2.2. I am happily closing the sale when I come back scheduling it with the people who are here showing them the things I wrote down on this map.
7.4.2.3. I am happily finished mapping out the 10 days of Prospertiy
7.4.3. Step 3:
7.4.3.1. Get stuff ready to be printed out for the binder
7.4.3.2. finish the Dreamliner and print that out too for the binder and the types of days and the ultimate compilation of the goal setting including Michael Joss' goal setting
7.4.3.3. i c
8. Maps
8.1. Map from the Beach
8.1.1. Themes
8.1.1.1. Concert Promotion
8.1.1.1.1. ideas
8.1.1.2. Shaloha Store
8.1.1.2.1. ideas
8.1.2. Questions
8.1.2.1. How much is it to stay in Berlin?
8.1.2.2. Who are the top 10 Pro Surfers in Israel and Hawaii that we can get to wear Shaloha?
8.1.2.3. How can I get into the Film Industry here and get my portfolio into the hands of the key people who could pay me to act?
8.1.2.3.1. ask Alex Guilier(v)
8.1.2.3.2. How do we get cheap enough group tickets to fly a load of hot artists out here? and make $ from the concfert
8.1.2.4. Would Flown fly here?
8.1.2.5. Would I ever consider going to Disne\y University?
8.1.2.6. Who is Yomtovglaser?
8.1.2.7. Who is aish?
8.1.2.8. Would it be beneficial of Jai to tour here?
8.1.2.9. Where can I get some supermodels?
8.1.2.10. Where can I create the designs for the Shaloha, what if I get a notebook and just go around creating designs and finding out the artists to invite and then go and get started on it or get the pitch from someone else or record the video on Erika's phone explaining it and then hire someone on Fiverr to send it out to all of them gathering a bunch of them and then doing a same pitch for the models.
8.1.2.10.1. Asking Supermodels to Model for Shaloha
8.1.2.10.2. Asking Artists to do the Concert
8.1.2.10.3. Asking Artists to do the Peace in the Middle East Album
8.1.2.11. Where can i get dancers?
8.1.2.12. How could I utilize Photojournaling? Taking pictures of this as a screen shot.
8.1.2.12.1. created a notebook in EverNote for it
9. 40-50 Days of Prosperity
9.1. Questions
9.1.1. How long are you going to put off and be spiritually lazy taking what is yours in Christ?
9.1.2. What are tie-downs? Won't you? Aren't they? Aren't you? Can't you? Couldn't it? Doesn't it? Don't you agree? Don't we? Shouldn't it? Wouldn't it Haven't they? Hasn't he? Hasn't she? Isn't it? Isn't that right Didn't it? Wasn't it? Won't they?
9.1.3. The Aladdin Factor
9.2. Action Steps
9.2.1. Write out your perfect day. This process is simply to write down in detail how you would spend you day if you could do anything that you wanted to do. When would you wake up? What would you do next? Who would you spend time with?
9.2.2. Make a list of 101 wishes. This process is great for helping you identify exactly what it is that you want. Just start writing down exactly what it is that you want, even if it seems impossible
9.2.2.1. Long Term
9.2.2.1.1. Interview world's prayer authority Create the Conglomeration of Christian Record Labels Develop the Prayer Accounts with Peter's software Install the new front for the Global Prayer Towers Establish Prayer Furnace as being apart of the Global Prayer Towers Develop top Christian Shopping Cart
9.2.2.2. Intermediate
9.2.2.2.1. Create Videos for each of Destiny Map items Gather Impartations and run PowerPrayerTV Publish P48 Finish Father's Nature $1000 Residual Income from Website Hosting 10,000 Facebook Fans Purchase awesome celebrity ward-drobe Build wealth for those close to me Lead a mastermind group Establish 10,000 prayer ministry e-mails or more Get it to where you can text message our power prayer number and it gets shot out to tons of prophets and intercessors Create it so that you can upload audios of tongues and people will translate itCreate it so that you can upload audios of tongues and people will translate it Get wifi set up at the Glassco's Develop the Love Journal like the SOAP journal for millions to use as an app Finish developing the Power Prayer application for the phone (unless I can use the SOAP as a way) Win Contest Perform Concerts Virginia and Florida Finish Music Video for Homeless Just Us album Prepare Just Us Album with Artwork and rest of Songs in MasterWriter I wish for the best supplements ordered out months ahead of a time and taking the supplements at the right time, with the Amen Clinics taken and totally finished with
9.2.2.2.2. Fill out tons of Small Business Forms via Mind-Map and share with Team http://frugalentrepreneur.com/free-business-forms-templates/ http://www.entrepreneur.com/formnet/index.html Map out the best entrepreneur websites Join an entrepreneur's club like Young Presidents Finish Life Exercises Gather Tony Robbins Goal Setting Exercise Stuff and add to here Build off of all of the Goal Setting and use Mind Mapping and Creative Thinking to work all the way through Finish Destiny map and add Scriptures next to each of them
9.2.2.2.3. I wish for BodyMembers.com to be the #1 Source of getting your Ministry Funded with cool charts, places they can fill out their ministry visions and tons of Christian Billionaires reading through their visions and giving. I wish for He Reigns to be the #1 Christian Social Network where we can really make it work flawlessly, and that Lee would tell me what the pass codes are so I can forward it to the Ning Signup Page I wish to pleasure my wife to the maximum and I saw a vision of having a piercing on my pecker
9.2.3. Fear the Lord
9.2.4. obey and serve him
9.2.5. be willing and obedient
9.2.6. FEELINGS
9.2.6.1. If you're feeling excited, enthusiastic, passionate, happy, joyful, loving, appreciative, abundant, prosperous, relaxed and peaceful, you are giving off positive vibrations.
9.2.6.2. VERY USEFUL ATTITUDE
9.2.6.3. Believe you deserve it
9.2.6.4. Decide what you want
9.2.6.5. If you make a commitment to the what you want… the how will start to appear
9.2.6.6. If you can't see it you can't have it because you won't know what to create
9.2.6.6.1. Shaloha Boardshorts
9.2.6.7. LIMITING BELIEFS
9.2.6.7.1. It must be wrong to ask, you must be tough and do it on your own.
9.2.6.7.2. You have to do it all yourself, if you ask for anything than you're a wimp.
9.2.6.7.3. The world's not a responsive place, what's the point in asking, no one cares anyway.
9.2.6.7.4. I'm not important, I'm not taken seriously.
9.2.7. Internal Creation
9.2.7.1. Step 1: Identify what you truly desire & eliminate the negative
9.2.7.2. Step 2: Raise your vibration level
9.2.7.3. Step 3. Release it and allow it.
9.2.8. do your own business
9.2.9. work with your own hands
9.2.10. walk honestly toward them that are without
9.2.11. be correct and honorable and command the respect of the outside world
9.2.12. being dependent on nobody [self-supporting] and having need of nothing."
9.2.13. win the respect of those who are not believers
9.2.14. will not have to depend on anyone for what you need."
9.3. Scriptures
9.3.1. "And they took strong cities, and a fat [rich, plenteous and wealthy] land, and possessed houses full of all goods, wells digged, vineyards, and oliveyards, and fruit trees in abundance."
9.3.1.1. I decree and declare in Jesus Name that I shall take the City of Tel Aviv and create the most flourishing Surfing Enterprise here with Shaloha. I decree and declare a concert with the best lighting system here in Tel Aviv, calling the biggest names here and getting them all collaborating together, having a benefit concert for Peace in the Middle East, including Arab and Israeli Artists. Writing 16 Bars for it here and there and having a Co-MC for the event.
9.3.1.2. I decree and declare purchasing food for a week having it in my apartment that I have here in Tel Aviv with a Green Screen and a Recording Studio in the apartment. I decree and declare in Jesus Name prosperity, the custom Shaloha and Pure Pressure Skateboards and Surfboards along with the Pure Pressure necklace, tattoo (on the neck) and the Beloved Tattoo on the back of my arm. I decree and declare in Jesus Name the Prosperity O LORD. Bring in Tens of Thousands of Dollars. I am the head and not the tail.
9.3.2. If any of you lacks provision, let him ask of God, who gives to all men liberally
9.3.2.1. LORD, I thank You for the Provision of the Target Daily Income each day. I thank you that the Dreamliner is clearly spelled out
9.3.2.1.1. and that You've given me the strategy to do it and get it done in the first three days and it's continually growing.
9.3.3. "God is able to make all grace (every favor and earthly blessing) come to you in abundance, so that you may always and under all circumstances and whatever the need be self-sufficient [possessing enough to require no aid or support and furnished in abundance for every good work and charitable donation]."
9.3.4. but they that seek the Lord [AMP— on the authority of His Word] shall not want any good thing."
9.3.5. : no good thing will He withhold from them that walk uprightly.
9.3.6. "Every good gift and every perfect (free, large, full) gift is from above; it comes down from the Father of all [that gives] light."
9.4. Definitions
9.4.1. Slack
9.4.1.1. Postpone, put off and waste time
9.4.1.2. Slow, sluggish and lazy
9.4.2. Faith
9.4.2.1. = full persuasion and conviction
9.4.2.2. never passive, retreating or backward
9.4.2.3. an aggressive force
9.4.2.3.1. always moving forward
9.4.2.3.2. continually reaches for its goal
9.4.2.3.3. Example
9.4.2.4. Take it with much force
9.4.2.5. Get hold of
9.4.2.5.1. You have to take the scriptures on prosperity and meditate on them until they become a reality in your heart, until you know that prosperity belongs to you."Once you have a revelation of divine prosperity in your spirit, you won't allow Satan to take it from you." The Word of God is the source of your prosperity."
9.4.2.5.2. faced with believing for our everyday supply. We learned to believe for the small things first."
9.4.2.6. Seize with a grip which cannot be shaken off
9.4.2.7. To take by force (GK) HARPADZO
9.4.2.7.1. Harpoon
9.4.2.7.2. Pull in
9.4.3. Ease
9.4.3.1. "His soul shall dwell at ease."
9.4.3.2. prosperity, bountiful wealth and good in the widest possible sense
9.4.4. Wanting/Lacking
9.4.4.1. a. ASV: Lacking in nothing b. BBE: Needing nothing c. CEV: Not lacking in anything d. DRB: Failing in nothing e. GW: You won't need anything f. MSG: Not deficient in any way
9.4.5. Peace
9.4.5.1. = nothing missing, nothing broken
9.4.5.1.1. "Peace and well-being include a prosperous life. God told Abram, 'Fear not, Abram, I am your Shield, your abundant compensation, and your reward shall be exceedingly great.'"
9.5. Jesus—Our Jubilee!
9.5.1. Scripture
9.5.1.1. "The Spirit of the Lord God is upon me; because the Lord hath anointed me to preach good tidings unto the meek; he hath sent me to bind up the brokenhearted, to proclaim liberty to the captives, and the opening of the prison to them that are bound; to proclaim the acceptable year of the Lord."
9.5.1.2. "To proclaim the accepted and acceptable year of the Lord [the day when salvation and the free favors of God profusely abound]."
9.5.1.3. The Acceptable Year of the Lord
9.5.1.3.1. culmination of all Sabbaths
9.5.1.3.2. The Jubilee became a Person that day—not just a year in time
10. Closing the Sale
10.1. I'll stay in Bethlehem and work for you for $1000 I can do some of this stuff I offered, I'll stay with you guys working for free, doing all that I said and more, putting in whatever tech work you guys want, and even helping with personal sites, I'll fly back to Hawaii and work at the Hotels as a Photographer and sell tours and activities with promo models at the beach. $500 (site) + $300 (fb+) + $400 (video promotion) + $1200
10.2. This is too awesome for me to pass up, it's a great community and this is my target demographic for surfing and I can bring surfboards here and give people free surf lessons.
10.3. 1-2-3 Close - close with the principle of three.
10.4. Adjournment Close - give them time to think.
10.5. Affordable Close - ensuring people can afford what you are selling.
10.6. Alternative Close - offering a limited set of choices.
10.7. I can help you with video production, getting your booking system working flawlessly and improving the look of your site and on top of that I can get you thousands of more Facebook likes.
10.8. Artisan Close - show the skill of the designer.
10.9. As you can see my Facebook likes and my graphics and video production (Jetlev Video with me in it and the Green Screen Pictures)
10.10. Ask-the-Manager Close - use manager as authority.
10.11. The managers want the help, it helps everyone, and it costs nothing.
10.12. Assumptive Close - acting as if they are ready to decide.
10.13. You can show me the rooms I have the options of moving into because I want to see them.
10.14. Balance-sheet Close - adding up the pros and the cons.
10.15. Best-time Close - emphasize how now is the best time to buy.
10.16. Tonight is the night I would want to move in and we can decide throughout the week the plan on what it is that you guys want to do.
10.17. Bonus Close - offer delighter to clinch the deal.
10.18. As a bonus if you let me move in tonight I'll get you a bonus Twitter account with 10k+ followers.
10.19. Bracket Close - make three offers - with the target in the middle.
10.20. I'll stay in Bethlehem and work for you for $1000 I can do some of this stuff I offered,
10.21. I'll stay with you guys working for free, doing all that I said and more, putting in whatever tech work you guys want, and even helping with personal sites,
10.22. I'll fly back to Hawaii and work at the Hotels as a Photographer and sell tours and activities with promo models at the beach.
10.23. Calculator Close - use calculator to do discount.
10.24. $500 (site) +
10.25. $300 (fb+) +
10.26. $400 (video promotion) +
10.27. $1200
10.28. Calendar Close - put it in the diary.
10.29. It would be from January 24th to February 17th
10.30. Companion Close - sell to the person with them.
10.31. You could use a tech guy around here couldn't you?
10.32. Compliment Close - flatter them into submission.
10.33. This is too awesome for me to pass up, it's a great community and this is my target demographic for surfing and I can bring surfboards here and give people free surf lessons.
10.34. Concession Close - give them a concession in exchange for the close.
10.34.1. I will bring some real marijuana and we can smoke it when I get back tonight.
10.34.2. You guys can set up my iMac and use that as a public computer when I'm not using it.
10.35. Conditional Close - link closure to resolving objections.
10.36. Cost of Ownership Close - compare cost over time with competitors.
10.37. Courtship Close - woo them to the close.
10.38. Customer-care Close - the Customer Care Manager calls later and re-opens the conversation.
10.39. Daily Cost Close - reduce cost to daily amount.
10.40. Demonstration Close - show them the goods.
10.41. Diagram Close - Draw a picture that draws them in.
10.42. Distraction Close - catch them in a weak moment.
10.43. Doubt Close - show you doubt the product and let them disagree.
10.43.1. I doubt I can be a big help here I should just leave
10.44. Economic Close - help them pay less for what they get.
10.44.1. You can trade me a skateboard and I can work that off in promotion flyers
10.44.2. I can help pay for the promotional flyers and give the lessons and they can rent out the boards.
10.45. Embarrassment Close - make not buying embarrassing.
10.45.1. Everyone needs help and I can sure be a big help here, and the kids would love to see someone from Hawaii
10.46. Emotion Close - trigger identified emotions.
10.46.1. Hawaii! You've been there living for a year, it's so fun over there I want to bring more of Hawaii over here, let's revive the Surfing community and bring it all over the beaches. We can have Shaloha Wetsuits!
10.46.2. We can do the Shaloha Brand together, wouldn't that be cool to partner and have this business together? I can help with all of the tech stuff and you can help with the connections and the initial funding.
10.47. Empathy Close - empathize with them, then sell to your new friend.
10.47.1. I know how it is being passionate about something and having to handle all sorts of stuff on your own. Let me help you with tech, upgrade your website and work here hourly in the shop and I can bring my iMac here and help you design stuff and also teach surf lessons and skateboard and give promotional stuff out.
10.48. Empty-offer Close - make them an empty offer that the sale fills.
10.48.1. I can be here. You can hire me and I'll help out with the Tech Stuff
10.49. Exclusivity Close - not everyone can buy this.
10.49.1. I can only work for one person here and I want that to be this surf school I'm overqualified and I'd love to be here.
10.50. Extra Information Close - give them more info to tip them into closure.
10.50.1. I have a friend who owns Wild N Waikiki Surf House and i can start getting a bunch of stuff here on consignment that won't sell, scuba gear, wet suits all sorts of stuff.
10.51. Fire Sale Close - soiled goods, going cheap.
10.51.1. I'm here stuck in Israel and I've got 22 Shekels to my name and I need to work otherwise I go back to Hawaii.
10.52. Future Close - close on a future date.
10.52.1. Let's get started tomorrow
10.53. Give-Take Close - give something, then take it away.
10.53.1. I can give the Shaloha Picture and I can take it away. Maybe they have a printer here.
10.54. Golden Bridge Close - make the only option attractive.
10.55. Handover Close - someone else does the final close.
10.56. Handshake Close - offer handshake to trigger automatic reciprocation.
10.57. Humor Close - relax them with humor.
10.58. Hurry Close - go fast to stop them thinking too much.
10.58.1. I gatta go to Bethlehem and get my iMac and bring it here so I can set up the rig and get started on upgrading the website and the booking system. I can build it in my own back end and show it to you guys on paper first.
10.59. IQ Close - say how this is for intelligent people.
10.59.1. It's smart to add qualified people to the community and I have helped out large organizations and small businesses and this is the only time in my life I need something like this because I'm starting my own company.
10.60. Minor points Close - close first on the small things.
10.60.1. I can make the booking system easier with a cooler form and a date picker
10.60.2. I can utlize a shared room at night and have a room that I can work in during the day
10.61. Never-the-best-time Close - for customers who are delaying.
10.61.1. There will never be a "best time" this is the only chance to do this.
10.62. No-hassle Close - make it as easy as possible.
10.62.1. I'm already here, I'd just be working and volunteering in the tech department.
10.63. Now-or-never Close - to hurry things up.
10.63.1. Momo's Hostel already offered me the same thing it's just not as cool as here.
10.64. Opportunity Cost Close - show cost of not buying.
10.64.1. These are things you're going to have to do eventually and if you want to hire someone it's going to cost thousands of dollars.
10.65. Ownership Close - act as if they own what you are selling.
10.65.1. Whatever I do it sprouts from the Hostel's own brand, so this is digital merchandise that can't break or get stolen, its your forever.
10.66. Price-promise Close - promise to meet any other price.
10.66.1. I promise you letting me stay here will not cost you anything because if there is no room I can always sleep outside. Ideally I'd have a private room with the Rig set up but if someone wanted to rent that out they could.
10.67. Puppy Close - acting cute to invoke sympathy and a nurturing response.
10.67.1. I mean look at me, how are you going to turn away me I mean I'm cute!
10.68. Quality Close - sell on quality, not on price.
10.68.1. I can do this professionally and for free. It will be fun to add it to my resume and it will open up doors for referrals here because my friend and I started a full media production company.
10.69. Rational Close - use logic and reason.
10.69.1. I would rather use my capital to build more capital by acquiring Surf Boards, Stand-up Paddleboards, and renting them out and printing out flyers fro my upcoming concert and for the promotional events, and we can work together having tours and activities and setting up one day tours I can get it to where the hostelcan sell it and get a contract I do that with all the stuff in Hawaii.
10.69.2. Plus you guys have Volunteers here who clean stuff and take care of stuff physically, it's just as important to have someone do it digitally.\
10.70. Repetition Close - repeat a closing action several times.
10.70.1. Okay so where is the Calendar these would be the trial dates to see if it works out, a two week trial wouldn't hurt, and we can sit down whenever you want you get priority over my days schedule.
10.71. Requirements Close - write down what they want as a formal requirement.
10.71.1. So you want a Promotional Video, upgraded Website, an iPhone Application, and a better booking system.
10.72. Retrial Close - go back to square one.
10.72.1. Square one, I need a place to stay and I love communities, I want to build my business from here doing Tech Work and having a Surf Shop. I can pay to stay elsewhere but I'd rather volunteer here and work and save my money and start acquiring stuff so that I can live here indefinitely, and I'm getting the paperwork for Aliyah so I need a little foothold to get over the ledge ya feel me?
10.73. Reversal Close - act as if you do not want them to buy the product.
10.73.1. Honestly, I could get a spot for the next couple weeks and continue to go from business to business and potentially make thousands of dollars doing tech work and I'd rather have my own apartment with a recording studio and Green Screen set up and thats what Im working towards but this will have to suffice for now.
10.74. Save-the-world close: - buy now and help save the world.
10.74.1. I'm also a touring artist and I do a genre called Hip Hope, I've performed all over and this would be helping me eventually fund my Tour Bus plus I interview prayer leaders and I am going to complete my work. I have almost 400 videos on YouTu\be already.
10.75. Selective-deafness Close - respond only to what you want to hear.
10.76. Shame Close - make not buying shameful.
10.76.1. For someone to come to you like this, not doing it would be shameful, you're a young hostel, why not fosture adventurous entrepeneurship and cultivate a thriving community where everyone puts in like a Kibutz.
10.77. Shopping List Close - tick off list of their needs.
10.77.1. Website Upgrade, CHECK. iPhone App, CHECK. Video Promotion, CHECK. Booking System, CHECK.
10.78. Similarity Close - bond them to a person in a story.
10.78.1. Abrahams Hostel does this and it's great they have a huge hostel and you can grow as well. Expansion!
10.79. Standing-room-only Close - show how others are queuing up to buy.
10.79.1. I have a few other hostels and hotels that are offering for me to stay there and work for them. I've got a lot of clients back at home too and my parents are wanting to fly me back out there to finish getting my degree but I've always been an entrepeneur, I started my own luxury rental company when I was 19.
10.80. Summary Close - tell them all the things they are going to receive.
10.80.1. You're going to get a complete technician, helping out with everything IT, websites, and someone who has something to gain by helping and making it whistle because it can be added to his portfolio for future business and it will result in good referalls and leads and it would great to be appreciated and looked up to in this community.
10.81. Testimonial Close - use a happy customer to convince the new customer.
10.81.1. You can see what they all said at http://wix.com/purepressure/portfolio
10.82. Thermometer Close - they score out of ten, you close gap.
10.82.1. On a scale of 1 to 10 how confident are you that this would work? What would it take to make it a 10?
10.83. Think About It Close - give them time to think about it.
10.83.1. Think about it. I'm going to Bethlehem to get my iMac so I can get working and I'm going to meet with my business partner in Jerusalem he would love to help and he could come here on the weekends because he's at media school right now and needs a business to help practice what he learned on.
10.84. Treat Close - persuade them to 'give themselves a treat'.
10.84.1. Listen, I'm a highly sought after actor, and I've been in Hawaii 50 and Lost and I'm opening up a Surf Shop here and throwing concerts, I have a lot of friends, I'm single and I'm very musical, I also have a Mobile Cube, we can do Kareoke, and I can set up a Projector and make this a tech paradise.
10.85. Trial Close - see if they are ready for a close.
10.85.1. So let's do a trial for a week and let's see what we can put together in that time, we'll focus on the Video Promotion because I just finished a Music Video School and we can make a story and shoot an awesome video and my friend can bring his stuff and I have all of my editting programs.
10.86. Valuable Customer Close - offer them a special 'valued customer' deal.
10.86.1. You guys are the most valuable customer because you will be the first company in Israel that I dedicate my complete time to this is going to be the best of the best stuff.
10.87. Ultimatum Close - show negative consequences of not buying.
10.87.1. If you don't hire me on as a volunteer you'll be paying thousands for it later to someone who won't do it for free.
10.88. Yes-set Close - get them saying 'yes' and they'll keep saying 'yes'.
10.88.1. So you're a community hostel and there's no old people staying here. You have volunteers, and there's always a place to put someone even if it's outside and it's safe here because there's security cameras and I'm a perfect fit for this.