Classroom Collaboration
by Jessica Denton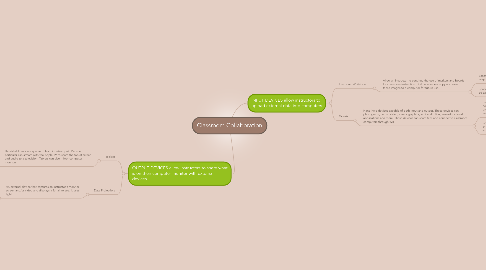 1. INPUT DEVICES allow instructors to upload external data into computers
1.1. Electronic Whiteboard
1.1.1. Allow an instructor to continue the use of markers and boards for classroom instruction. Built in scanners copy and save these images to a computer for future use.
1.1.1.1. Benefits: Students can use these files for review or to keep current on information if classes were missed.
1.1.1.2. Challenges: Electronic whiteboards can be expensive and out of budget.
1.2. Tablets
1.2.1. Hand-held devices capable of both input and output. These devices can photograph, record video, create graphics, edit audio files, use educational applications and more. These devices can share files and connect to classroom computers through WiFi.
1.2.1.1. Benefits: Students can use the built in camera to capture group photos for class newsletters or to collaborate with other classrooms using Skype or other programs. They can dissect a frog or mouse using educational applications and save allocated resources for other endeavors.
1.2.1.2. Challenges: To truly benefit a classroom, all students should be provided their own tablets-this can be expensive.
2. OUTPUT DEVICES allow instructors to share what is on their computer monitor with external devices
2.1. Tablets
2.1.1. Hand-held devices capable of both input/output. iPads in particular can stream with the Apple TV to share the tablet screen and audio to a television. Tablets can also mirror computer monitors.
2.1.1.1. Benefits: These devices are light-weight, touch screen, and portable. They are easy for all students to use, including those with disabilities. They can also serve as e-textbooks.
2.1.1.2. Challenges: As with all technology, tablets for all students may be over budget and costly.
2.2. Data Projectiors
2.2.1. An external device that captures an instructor's monitor screen and/or video and displays it for all to see. It uses light
2.2.1.1. Benefits: These devices are compact and light-weight. They allow crystal-clear pictures and produce good sound.
2.2.1.2. Challenges: Good data projectors can be expensive, and it is important to buy a quality projector if information is to be relayed properly.