How did a French colony survive in a British Empire?
by Mr. Goldenthal - Fairlawn PS (1443)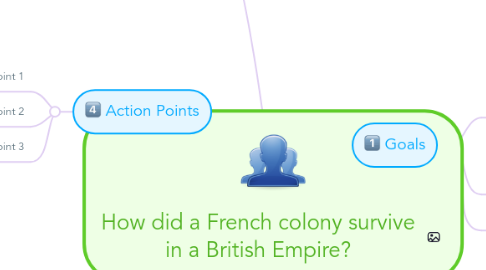 1. Action Points
1.1. Point 1
1.2. Point 2
1.3. Point 3
2. Ideas
2.1. the french colony survive in a british empire
2.2. Idea 2
2.3. Idea 3
3. They had to be ruled by a different ruler with different beliefs
4. Goals
4.1. The french colony had tried to survive the British by using their resources
4.2. The British left the French to live the way they are as long as they work for the British. The British used them as more army and workers in the new land.
4.3. Goal 3