Universal Music Group
by Kelsey Roper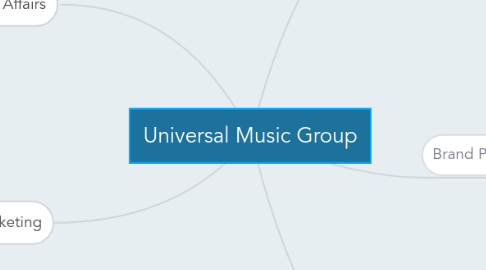 1. A&R
1.1. Be tapped into social media and networks in order to find new and dynamic talent that would make the label valuable.
1.2. Be a skilled negotiator in order to make good deals. Knows when to push and pull back.
1.3. Must have confidence in their choice in music that their audiences wish to listen to now or in the future.
1.4. They must be confident in a fast changing and unpredictable work enviornment.
1.5. Needs drive for success.
2. Brand Partnerships
2.1. Work closely with other departments to ensure product representing an artist is or high standard.
2.2. Ensure consistancy with all materials.
2.3. Oversee creative materials and their development.
2.4. Must have experience in multi-cultural marketing.
2.5. Develop strong partnerships with the clients.
3. Finance
3.1. Effective communication skills.
3.2. Strong analytical skills to ensure decisions backed up by information.
3.3. Understands accounting systems and ability to use financial systems on computers.
3.4. Be able to prepare portions of budgeting.
3.5. Must be able to work independently and or in a group.
4. Legal/Business Affairs
4.1. Negotiate agreements, sales, and marketing projects.
4.2. Manage legal and business affairs in project components.
4.3. Must have knowledge of property rights.
4.4. Self-directed and well organized.
4.5. Able to manage a range of business affairs and legal matters.
5. Marketing
5.1. Direct the development strategy for the merchandising roster.
5.2. Develop high end merchandise and concepts for artists.
5.3. Know key fashion and style trends.
5.4. Maximize commercial opportunity.
5.5. Oversee growth of retail revenue.