Project Context
by lilly watts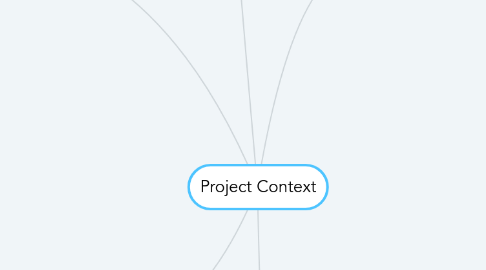 1. Refection on my progress.
1.1. What did I achieve?
1.1.1. I had achieved many things during my first year and am continuing to achieve in my second year. I gained knowledge of what aspect of the fashion industry I wanted to pursue as a career once leaving the FRA. My second year has given me the knowledge of deciding to complete a Level 4 Buying course.
1.1.2. I have gained skills from a buying work placement at a Mens online retailer completed over 3 weeks. I gained knowledge from a World Congress Project which forced me to think out of the box and work in teams.
1.1.3. I achieved social skills, how to go out and gain primary research, I learned to independently work from home without the assistant of a tutor mentoring me.
1.2. What were my strengths?
1.2.1. I felt that my strengths including the Buying, PFBR and Contextual Studies as these the ones which I enjoyed the most and felt I have produced my better work in these subjects.
1.3. What were my weaknesses?
1.3.1. My weaknesses included the Visual Merchandising aspects as I am not always creative when it comes to certain aspects of the VM. I did enjoy styling mannequins but not so much on window displays.
1.4. What knowledge did I gain?
1.4.1. I gained lots of knowledge throughout my 1st as I learnt many things in which I didn't previously know such as key marketing methods, VM tips, how to present work effectively in the industry and tricks as well as Critical paths in Buying.
1.4.2. From my second year at the FRA I have gained lots of knowledge about sustainable fashion and its impacts on the retail environment, I have learned about creating CV's and Cover letters, Mission statements and what is required at an Assessment Centre.
1.5. What skills did I gain?
1.5.1. Skills that I learned from last year to now are working out profit margin, mannequin styling, effectively communicate within the industry e.g. advertising, presenting and Joomag in which i will apply to my FMP this term.
1.5.2. During my second year I have skills such as how to write a CV and Cover Letter, how to build a website, manage industry based platforms such as Magento and how to successful run and manage a pop-up shop. I have learnt many more but these are a few of the key skills which i feel are beneficial for my FMP.
2. What do I know now?
2.1. What does this mean to me?
2.1.1. For me to, have gained so much knowledge mentioned below it will provide me with the right start into the fashion industry as I have learnt so much about many different aspects. It will set me up to purse any career within the industry.
2.2. Compare what you know now, with what you knew before you started the course?
2.2.1. I know understand the importance of marketing a retailer well in order to gain consumers. An example I learnt from was a mentor Naomi who has a successful loungewear company 'Sundays' she has made a small start-up very successful by great marketing.
2.2.2. When I first started this course, I thought that I knew a lot about the industry but from starting at the FRA, I quickly learned that I actually didn't have that much knowledge about the industry.
2.2.3. I didn't release how high-end trends seen on the catwalks fall down onto the high-street and how it impacts the clothing created by retailers such as TOPSHOP, Zara and River Island.
2.2.4. I didn't release that was so many aspects of the industry offering a wide range of jobs from Buying to a Retail Ops Manager to a PR manager.
2.2.5. I didn't have any idea on sustainable fashion and it's major impact on the retail environment and the textile industry From having 2 units dedicated to the topic I quickly was able to gain much need knowledge on this topic as it is such an important one when going into the industry.
3. Preferred Choice of Pathway.
3.1. Buying (60%)
3.1.1. I have chosen to mostly purse a pathway of buying as I this a topic I understand well and have provided better work for this subject rather than others although I will need to add each aspect of all pathways into my work.
3.1.2. Buying will be needed in my project as I will create a range plan which will need a critical path, profit margins, trend analysis, comparative shop reports and a moodboard board.
3.2. Marketing (30%)
3.2.1. I will need to add marketing into my pathway as to gain a successful small start up business you need to have a good level of marketing to promote your business in the correct way.
3.2.2. Marketing will need to be in my project to create Press Releases, Customer pen portraits, KPI's (key performance indicators), marketing campaigns on/offline and to run a blog and social media accounts.
3.3. Styling (10%)
3.3.1. I will need add small amount of styling into my pathway as I hope to have a blog which will be able to help consumers decide on what to wear with my products.
3.3.2. Styling will provide a small amount due to the creative side of the business decide on imagery for the website, campaigns and photoshoots. If the retailer makes it to a Fashion week, I will need to have styling skills to style models or mannequins.
4. What influenced my choice of my pathway?
4.1. Buying
4.1.1. Career choice
4.1.1.1. This is a path in which I would like to pursue into a career. I have applied and recently been accepted into a Level 4 Buying course to move onto to in September 2017.
4.1.2. Interest
4.1.2.1. I am interested in buying and is a topic on where I want to progress onto in my career. I have previously completed a project creating a collaboration and a range place for the collaboration, so I have always had an interest in Buying.
4.1.3. Skills
4.1.3.1. During our Buying term at the FRA, I was very interested in the topic to start with which made me more interested to learn about.
4.1.3.1.1. I gained many skills and more skills than the other units completed. I also completed a work placement in Buying for 3 weeks and a menswear online retailer.
4.1.3.2. I learnt skills such as; -Trend forecasting, Comparative shop report, Missed trend reports, colour stories, trend mood boards, primary research, critical paths and volume essentials.
4.2. Marketing
4.2.1. Skills
4.2.1.1. I have many skills into Marketing but will need to gain more to be able to make my business a successful start-up.
4.2.1.2. I have skills already such as; -KPI's, Customer pen portraits, marketing campaigns for online and offline. I will need to research and learn more about press releases but It is a challenge I am willing to take.
4.2.2. Interested
4.2.2.1. Marketing has always interested me but never been a key focus for myself regarding my career. I enjoy creating social media posts, pages and building a campaign as advertising for a retailer.
4.2.2.1.1. I am always using social media and feel I have a good knowledge of how to use it and how to use it to my benefit from my own experiences and previous projects which i needed to include.
4.2.3. Career Choice
4.2.3.1. Although Marketing has never been a career choice of mine, I understand that I will need to always have to use certain marketing methods in my future career. I wouldn't mind pursuing a career in marketing but I prefer Buying.
4.3. Styling
4.3.1. Skills
4.3.1.1. I don't have many skills in styling that I have learnt from attending my college course but from my own experiences of styling family, using styling apps such a Polyvore and conducting styling primary research in many different cities across the world.
4.3.1.1.1. I have created outfit builds using Polyvore and from magazines which has allowed me to have an idea on styling. I have also attended a styling masterclass from a stylist who gave us key tips for styling.
4.3.2. Interested
4.3.2.1. I have always had an interest in styling and have followed some stylists from Monica Rose who is a celebrity stylist based in LA and some personal stylist for retailers such as Net-A-Porter and Selfridges.
4.3.2.1.1. I have always used pinterest to gain style inspiration and to look at how stylists style their clients. I have styled family and friends on many occasions, so although I don't have any key skills in styling I have experience.
4.3.3. Career choice
4.3.3.1. Styling has always been something I have been interested in pursing as a career choice but have never pushed myself towards it as I feel it is quite a hard industry to get into.
4.3.3.1.1. I have always liked personal shopping and personal styling but personally I don't feel that I could pursue a career in it.
5. Project Idea
5.1. Explain the concept and aim
5.1.1. The concept of the retailer is to sell luxury travel wear including cashmere tracksuits and high end fabrics into luxury loungewear which targeted at the wealthier people who travel often.
5.1.2. The aim is build a successful company which provides women with luxury and stylish travel wear. I want to make women feel comfortable but stylish when travelling.
5.1.3. I will also offer a travel blog and magazine which features style inspiration and I will also have a multi-retailer incorporated into my retailer selling luxury travel accessories.
5.2. What do you anticipate Producing?
5.2.1. I anticipate producing high end luxury loungewear which is marketed as travel wear. I will also include a multi-retailer into my retailer by selling high-end travel accessories.
5.3. What has influenced this?
5.3.1. This idea was influenced by when it comes to myself travelling I always want to be comfortable but to look stylish and can never find a middle man. By having this retailer I will provide comfort with style to make luxury loungewear made out of luxury fabrics.
5.4. Make reference to critical and contextual perspectives.
5.4.1. Loungewear is such a big trend at the moment and is so popular amongst all retailers. This makes my retailer relevant for this year. Relaxed wear is again very popular and it is more acceptable to wear loungewear out and about in public in the 21st century.
5.4.2. Travel is so much more accessible for everyone to travel and with planes and jets being updated all the time, for the super rich there are so many different types of travel for them.
5.4.3. Airlines such as Emirates and Etihad airways offer a premium type of travel from showers at 30,000 feet and offering suites in the air provide the ultra rich with a luxury way of life.