Black Entertainment Television (B.E.T)
by Courey Anti-one Baldwin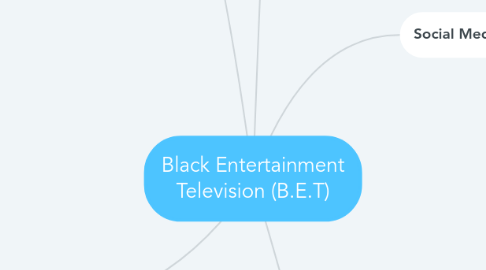 1. Social Media & Digital Coordinator (Freelance)
2. Social Media Designer
3. Director, Research
4. Scheduling Coordinator
5. Media & Campaign Planning
6. Identify process improvement and profit opportunities through rigorous analysis of very large data pools
7. Partner with the Strategy team to support performance analysis and business model development
8. iIdentify Market opportunities by working with Sales and Strategic management team to set and monetize specific programming goals
9. Develop innovative and insightful initiatives that competitively position and distinguish BETN on-air and digital brands in the marketplace
10. Work with Research Management to establish best standards and practices for multiplatform research analysis and reporting
11. Schedule weekly grids in PTS
12. Schedule grids & logs for Canada & Caribbean
13. Assigns Asset IDs
14. Create/Load-in Formats
15. Work closely with cross-functional teams (Traffic, P&I, Promos, NOC and sometimes Music) to ensure 24hr schedules are completed accurately and delivered on time
16. Create social media strategies to support sponsored initiatives, including drafting impactful, timely, engaging and consumer-facing copy and messages, developing a strategic distribution/deployment strategy and ensuring that all social elements are executed flawlessly.
17. Partner with various internal teams to forward the use of sponsored social media throughout the organization, and become a strategic voice for social deployment.
18. Work closely with digital creative teams to fulfill sponsor creative requests, and manage client creative approval process
19. Social media program management including demonstrated experience managing owned, paid and earned social media tactics.
20. Manage social media/content calendar
21. Conceive and design creative responses for BET program promotion, cultural milestones, and topics of discussion by the BET social audience.
22. Develop creative representations of the unique voices and tones of the various brands under BET Networks.
23. Create and edit short videos, animations and gifs using raw footage captured on set with camera phones by Social Coordinators.
24. Work with Social Coordinators to develop creative for franchise, program and other promotions a minimum of one week in advance of publish.
25. Deliver regularly scheduled creative assets that include but aren't limited to Facebook/Twitter mastheads, avatars, and platform specific display ads.
26. Lead and oversee strategic planning for all series launch for BET
27. Define and communicate strategic positioning for series and events throughout organization
28. Create and communicate the Creative Brief to creative team
29. Initiate projects, in relation to programming calendar and marketing needs
30. Manage project timelines in association with production management, including delivery of scripts, rough-cuts and final cuts on time and to the appropriate parties for approvals