Welcome on our chat, how we can help you ?
af Romain Braud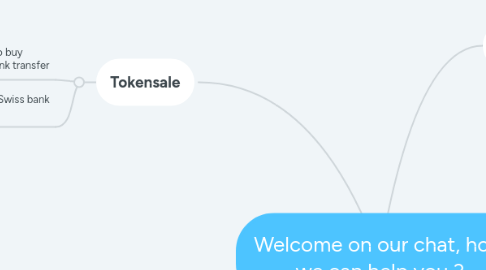 1. Sales & products
1.1. I have questions about diamond products
1.2. I want to know my order status
2. Tokensale
2.1. I don't have a wallet but I want to buy tokens with my credit card or bank transfer
2.2. I'd like to store my tokens in a Swiss bank and manage them from there
3. Support
3.1. I have a registration issue on the platform
3.1.1. I didn't receive any confirmation email
3.1.1.1. Did you check in your spam box ?
3.1.2. I didn't receive any SMS confirmation
3.1.2.1. Did you put the correct phone number ?
3.1.3. I can't upload my ID
3.1.4. I can't send other documents
3.2. I'm waiting my account verification
3.3. My account verification has been rejected
3.4. I don't know how to register
3.5. I have an issue with online shop
3.5.1. I can't pay products with my credit card
3.5.2. I can't register an account
4. Other questions