How do museums deal with the controversy of censorship?
af Taina Cruz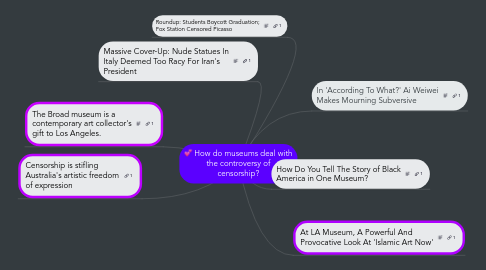 1. How Do You Tell The Story of Black America in One Museum?
2. Massive Cover-Up: Nude Statues In Italy Deemed Too Racy For Iran's President
3. The Broad museum is a contemporary art collector's gift to Los Angeles.
4. At LA Museum, A Powerful And Provocative Look At 'Islamic Art Now'
5. Roundup: Students Boycott Graduation; Fox Station Censored Picasso
6. Censorship is stifling Australia's artistic freedom of expression
7. In 'According To What?' Ai Weiwei Makes Mourning Subversive