3 Things That Have Remained Constant In My Life for the Last Decade
作者:Danny Forest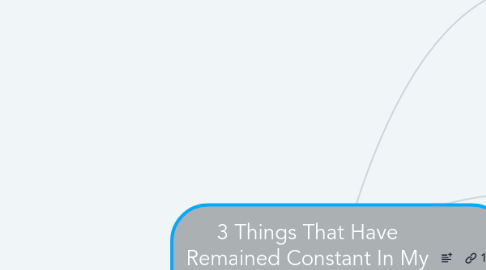 1. 1. The unwavering love and support from my family
1.1. No matter what I do, I know that my family will always be there for me.
1.2. Whether they agree with me or not is a different story, but the one thing that will always remain true is their incessant support, encouragement, and belief in everything I do.
1.3. Whether it was choosing a college, quitting my job, writing a book, or starting my own business, each person in my family is tied for my number one fan. I could not be more grateful.
2. 2. The unbreakable bonds of my friendships
2.1. We are blessed with the opportunity to create an extended family, and the friends we choose to have by our sides are so much more important than many of us may believe.
2.2. The quality of the people around us dictates the quality of our lives. The human connection, the conversations, the trust, the guidance — it's all wrapped up and beautifully sealed in the gift of friendship.
3. 3. My impenetrable desire to brighten the world
3.1. This can never change. This will never change. This is my why, the reason that I am here.
3.2. It has been peeking through the cracks since I was fifteen years old, and now finally at 25, it is fully clear that my life's work is about inspiring others to confront their pasts and redefine their futures in order to live the most meaningful lives possible.
3.3. In the words of my mentor, Hal Elrod, with unwavering faith and extraordinary effort, I will do everything I can to make this constant belief a truth every single day.
4. Final Thought
4.1. What we know to always be true in our lives will follow us wherever we go, in every decision we make, in every opportunity we grasp.
4.2. Take some time to consider for yourself what has remained constant for you. Think about what you'd like to remain constant in the future. Then do everything in your power to make it happen.